Coppett Hill Nature Reserve
Located close to the popular destination of Symonds Yat, Coppett Hill Nature Reserve is undoubtedly one of Herefordshire's best kept secrets. If you are looking for a peaceful adventure away from the crowds at Symonds Yat, head upstream to Goodrich for a steep climb that will reward you with panoramic views reaching as far as the Brecon Beacons and Malverns.
Length:
2.5 miles/1.5 hours with time to enjoy the view. You can easily extend or shorten this route. You can view our route on the
OS Maps app
.
Accessibility:
a steep climb and slippy in places when wet, particularly down by the riverside.
Play opportunities:
lots of fallen trees to clamber over and plenty of mud!
Look out for:
Peregrine Falcons over head, Nuthatches in the woods and Kingfishers along the river

It was a soggy Saturday and we were desperate to get up a hill to soak up some perspective after a stressful working week. The original plan was to head up
Symonds Yat
, but our noses led us to Goodrich where we parked in the village and strolled over the old bridge towards the hill. We stumbled upon Coppetts Hill Nature Reserve and WOW what a find. This beautiful 100 hectare reserve lies within the Wye Valley Area of Outstanding Natural Beauty and i's varied habitats are home to a wealth of biodiversity .
The entrance to the reserve is at the junction of two quiet lanes flanked by quaint cottages. We climbed the rickety steps up into the woodland, the route twists and turns through the oak trees creating a magical fairyland feeling. We spotted lots of fungi on route, including
Trooping Funnel Caps
and
Crimson Wax Caps.
After passing the remnants of an old building, the woodland turned to grassland and got our first glimpse of the spectacular view to come. There is a short steep climb through the grassland to reach the crest of the hill - the perfect length for a race to wear out energetic legs. Don't forget to bring a cuppa with you, you will definitely want to sit down and let the view take your breathe away for a while.
Chatting with the only other pair of walkers on the reserve, they recommended walking back through the woods towards Kerne Bridge and along the river. This route isn't an obvious one and we did end up taking a few detours, one which led us to a huge Stag. You head down the eastside of Coppett Hill past lime kilns and Woodbine Cottage, through some gardens that sit on the hillside overlooking Kerne Bridge. As we walked back towards Goodrich we spotted Nuthatches and Kingfishers along the river.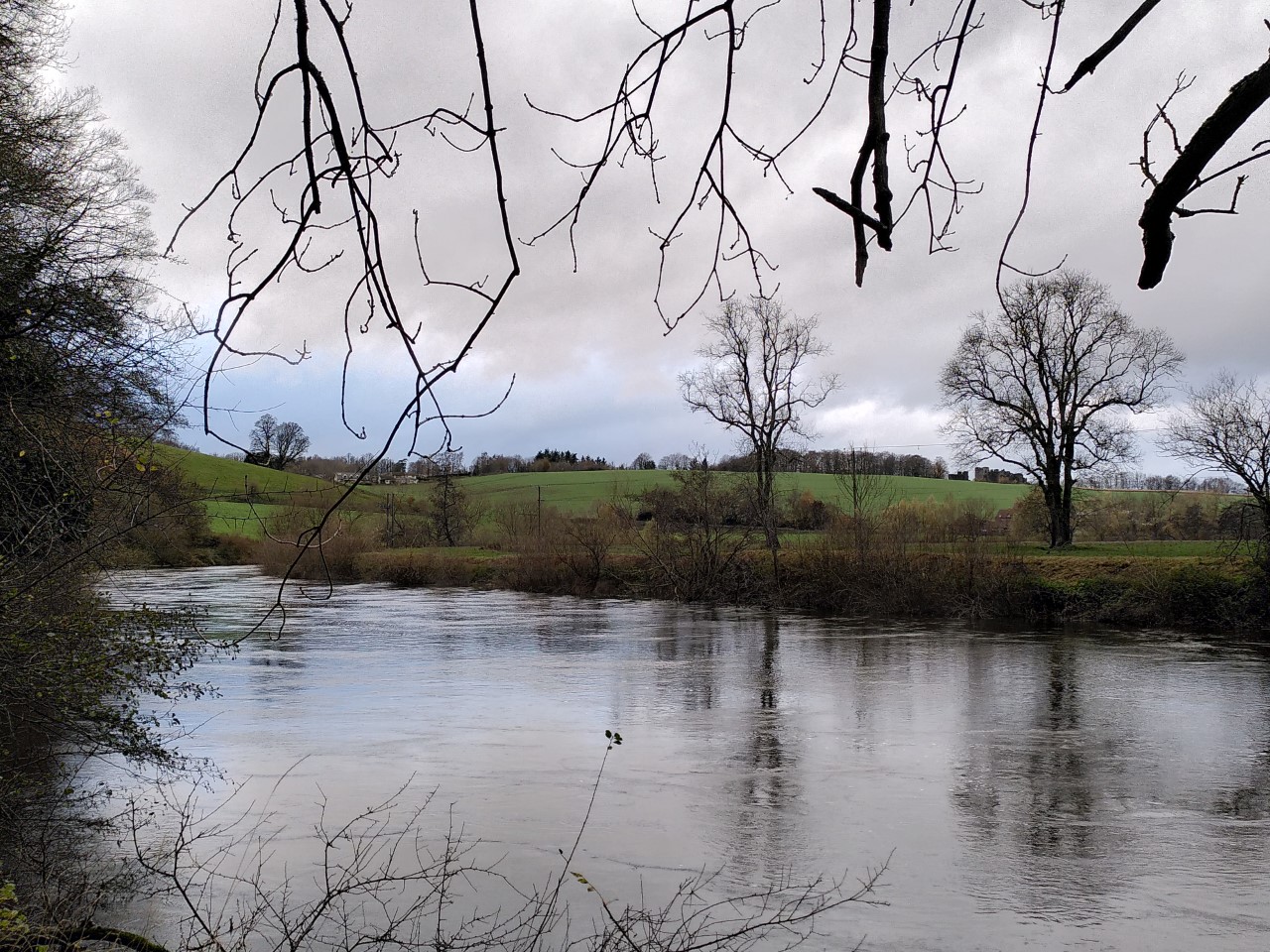 Once you arrive back in Goodrich there are a handful of pubs and cafes within a short distance. We highly recommend the Paddle Cafe at Kerne Bridge Canoe Launch - delicious coffee and baguettes for reasonable prices!
Before heading off on a walk, please ensure you wear suitable clothing/footwear and familiarise yourself with the
Public Right to Roam guidance.